Commercial Cleaning and Janitorial Services
Providing your business with cleaning and janitorial services that are guaranteed, for a price that makes sense.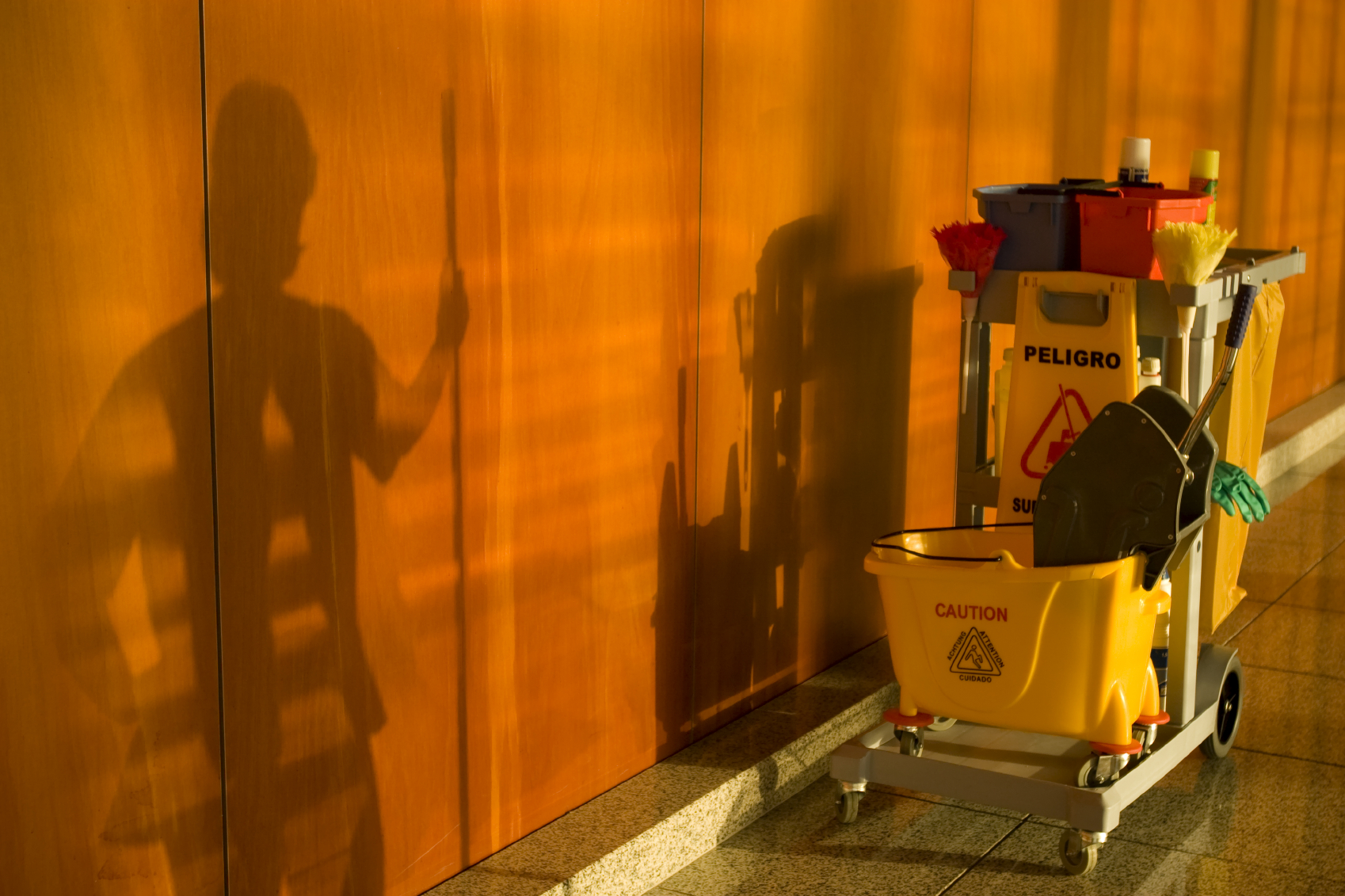 Cleaning Performance Guarantee
5 Star Cleaning Solutions takes great pride in providing a clean environment for our clients. We want to become an integral part of your maintenance program. We understand the importance of cleanliness, neatness, and appearance at each facility we clean and we guarantee all work performance.
Customized Cleaning Package
5 Star Cleaning Solutions will provide your business with consistent and reliable cleaning and janitorial services for a price that makes sense. We custom design each commercial office cleaning package to suit your needs whether it be daily, weekly, bi-weekly or monthly.
Commercial Cleaning Services
Some of the commercial office cleaning services we provide are:
Dusting of horizontal surface like desks, book cases, computer and electronic equipment.
High dusting of pictures, light fixtures, air conditioning vents.
Low dusting of chairs, furniture, rails and baseboards.
Trash collection, removal and recycling.
Detail vacuuming under desks and waste baskets, behind doors, corners and edges.
Complete sweeping and mopping of floors.
Elevator and stair cleaning.
Entrance, reception area and foyer cleaning.
Clean and disinfect doorknobs, telephones and light switches.
Kitchen and lounge area cleaning including sinks, counter tops, microwaves, toasters and refrigerators.
Restroom cleaning and disinfecting.
Sanitizing all lavatory fixtures, sinks, partitions, walls, etc.
Free Commercial Cleaning Consultation
5 Star Cleaning Solutions would appreciate the opportunity to provide you with a detailed estimate of a custom commercial office cleaning package designed specifically to meet your needs.  Please click below to have us contact you, and remember, all of our work is guaranteed.